Patricia Sweeney
RN, BSN, M Ac, Board Certified Practitioner of Oriental Medicine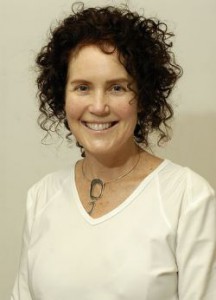 Patricia has 20 years' experience as a practitioner of Traditional Chinese Medicine (TCM), including acupuncture, herbal remedy healing and Qi Gong and twenty-five years of health care experience as a Registered Nurse in the US with a Bachelors Degree in Nursing.
Her practice focuses on the holistic healing of the patient using Eastern medical practices that will work in harmony with Western medical care.
Patricia says: "For me, the main focus of Western medicine is pathology rather than health. TCM however endorses health on all levels: physical, emotional and spiritual. My goal is to heal patients and to give them tools to cope with the stresses and pressures of daily life. I am committed to finding a healthy balance between Western medicine's technology and Eastern medicine's understanding of the person."
Western medicine is now incorporating this approach, creating post-doctorate programmes specialising in Psychoneuroimmunology – studying the relationship between the mind, the immune system and disease.
Patricia is helping people to understand this relationship and to use that knowledge to improve their lives physically, emotionally and spiritually.
Patricia is registered to Practice in the United States and Ireland. In addition to her private acupuncture practice, Patricia is a faculty member of the Won Institute of Graduate Studies in Acupuncture and lectures on fertility. She completed her Master's Degree in Acupuncture and is Classically Trained in Five Element Acupuncture. She is Board Certified in Acupuncture and Herbal Medicine by the National Commission for the Certification of Acupuncture and Oriental Medicine.
Recent Blog entries
Links
Looking for something?